Meet & Greet
Its all about the details.
First time using Spare Leash and meeting a sitter?
Not sure what to ask or what to prepare?
Read on to learn how to get the most out of your meet and greet.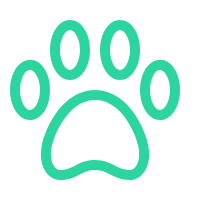 What is a Meet and Greet?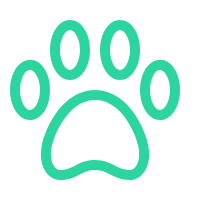 The meet & greet is a very important part of the Spare Leash service. This is where you, your pet and the sitter meet and get to know each other. With this meeting, we want to ensure that everyone feels comfortable and both sitter and pet owner feel comfortable moving forward with the service.
Before any commitments are made you will have a chance to meet the perfect sitter for you and your pet. Both pet owner and pet sitter has right to cancel the booking. If the meet and greet doesn't work out Spare Leash team are able to give a full refund or switch the sitter so you're able to find the perfect sitter for your pet. To do this please contact Spare Support - we are here to help.
The client understands that Spare Leash is only a platform to connect a pet sitter to a pet owner. Spare Leash can no be held liable for anything after the meet and greet have taken place.
For starters before the meet and greet: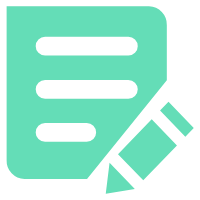 Download, fill out and complete our Housesitting/Boarding/Check-in checklist that can be found at the bottom of this page.

Leave time. Do not rush the meet & greet, take your time to get to know your sitter we always recommend to calculate around 30-45 minutes for the meet and greet to take place.

If you have booked a housesitting, check in or dog walking service the meet and greet will take place at your home.
A meet & greet could look like this:

General chat with the sitter, getting to know each other.

Talk about your pet – make sure to mention all important facts about your pet.(Personality, usual feeding/ walking schedule, behavior, allergies, favorite toys, dislikes, habits etc)

Demonstrate how to put on your dogs' collar/harness and let sitter try by themselves, once with you in the room and then once when your not in the room.

Show your sitter around the house and let him/her know where to find essential stuff like pet food, pet treats, water, leash, litter box, waste bags etc (for housesitting and check-in)

We always recommend leaving the sitter and your pet alone for several minutes so your pet can also be with the sitter without you around. Having them enter the home with and without you so when they do show up on the service day the animal knows its okay.
Extra suggestions for each service:

Housesitting

Please show the sitter where he/she can sleep

Let them know what is off limits/ what can be used and what not to touch

Explain specific habits/rules that your pet needs to obey, for instance, wipe paws before entering the home, no dogs allowed on furniture, should the lights be on or off when not home, keep the door closed when not home...etc. )

Please let the sitter know if other people will be coming into your home during the sitting period (friends, ayi etc) also clarify your guest rules.

A tip from pet owner: Whenever I leave I always tell my sitters to make themselves feel at home as I feel when they are comfortable so are my dogs. I let them have guests over but they need to ask first, they can use the kitchen but need to buy their own groceries and lastly send me at least 4 photo updates a day. My husband calls me crazy but its this part and me knowing that they are okay, that really allows me to enjoy my time away.

Boarding

For boarding bookings, the meet & greet will take place at the sitters' home

In general, the pet owner is responsible for drop off & pick up of their pet

Please inform sitter of all the supplies you will be bringing over for your pet



Group Boarding

When meeting other dogs for the first time please makes sure your dog is on a leash.

Best to meet other dogs outside the sitters home and once they have met on common ground then to enter the sitters home together, still leashed.

Once in the sitters home, allow the dogs to sniff around and explore, on leash.

When the dogs have calmed down, doors are closed, you can unleash the dogs to see how they interact without leash.

We usually suggest the dogs to be together for at least 30 minutes, this whole time they are supervised.

Don't have toys or food laying around during meet & greet.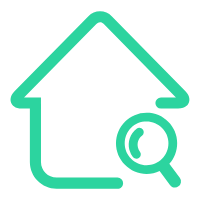 Check-in

Please clarify with the sitter what exact tasks you would like him/her to do during the check-in (for example: how often should litter box be cleaned, how much food, water plants, what toys and treats they like etc)

A tip from pet owner:Whenever I meet a sitter who is going to check in on my cat I make sure to just run through the basics of feeding, some playtime, and changing of the litter. My biggest concern is someone coming in and out and my cat escaping so I always ask them to be extra careful when leaving and entering my home.

Dog walking

We recommend to take a short walk with your dog and sitter during the meet & greet, this way the sitter can already see your dogs walking behavior

Inform sitter of walking routines

A tip from pet owner: My dog is super timid/shy so I would suggest that the sitter enter the home alone without owner around, and put the harness on. First couple times was really difficult so I had my sitter come over on a weekend to do a practice walk. After a couple times alone they are now in a daily routine!
Extra

Please discuss with the sitter how often you would like to receive photo/video updates (Daily multiple photos, preferable night or morning time, only every second day, etc.)

Show sitter how to open/lock your door.

Key can be passed to sitter directly during the meet & greet or a couple of days your before your departure.

After the meet & greet, we will follow up with you and the sitter, to see if both parties feel comfortable and would like to move forward with the booking. If yes, the booking is finalized.
Download your Spare Checklist here:
Meet your verified sitter today!